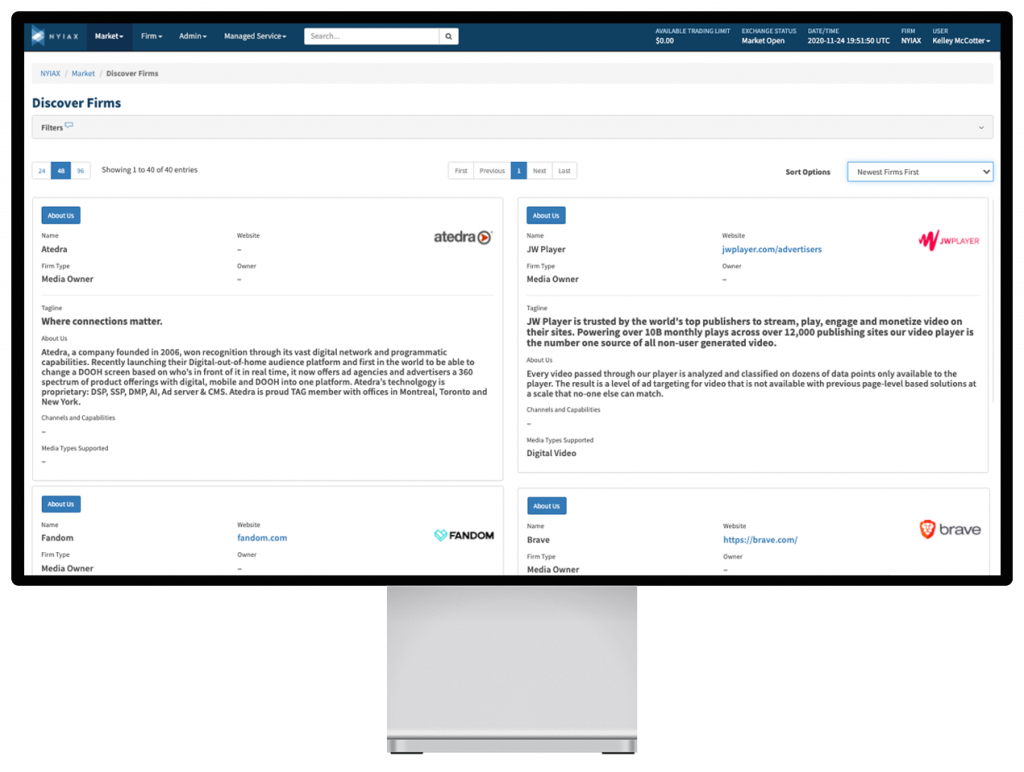 Predictable Revenue
The NYIAX Transparent Marketplace enables publishers to list and sell future inventory in a quality-controlled, curated marketplace.
Increase Inventory Exposure
The NYIAX Transparent Marketplace serves as an inventory ambassador, getting your inventory in front of the right buyers faster.
Efficient Reconciliation Process
Fixed terms and "sources of truth" establish clear contract and payment processes, while shortening the reconciliation period.
LEARN MORE